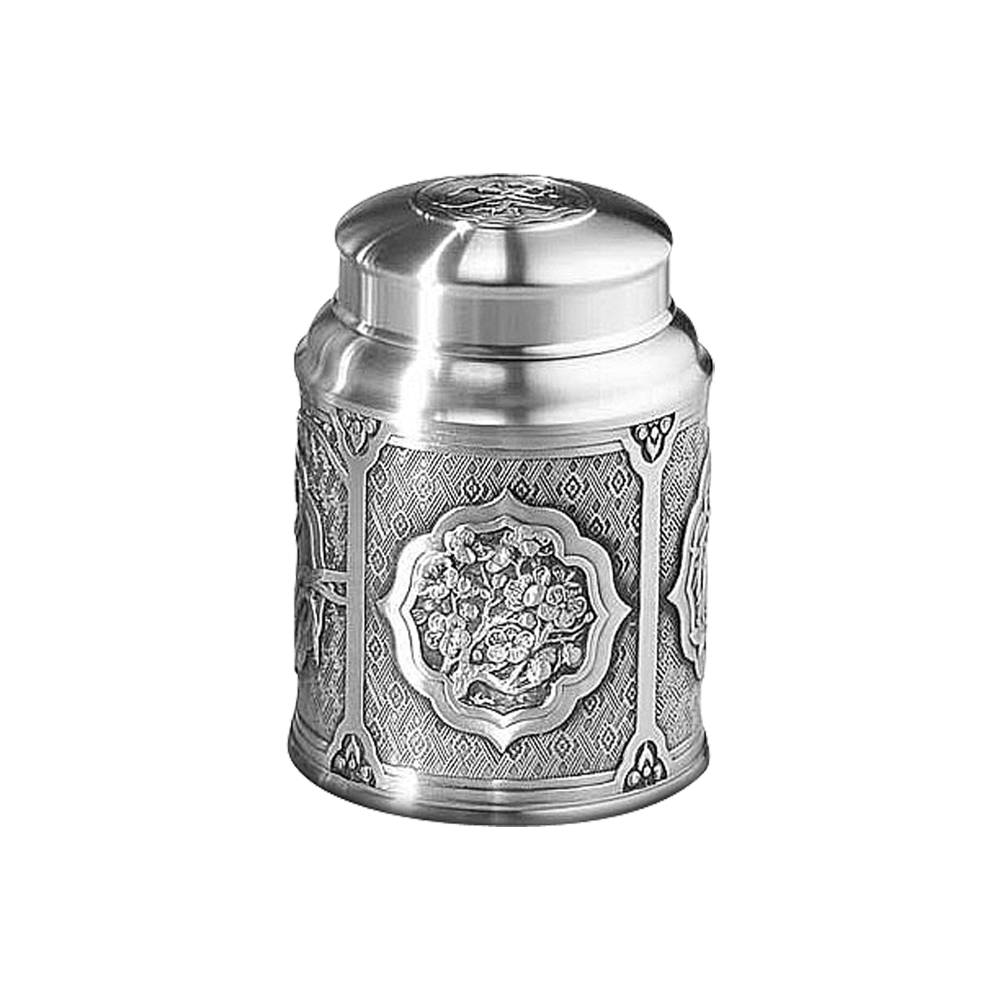 2452
Tea Caddy (L) - 4 Seasons
FREE SHIPPING Details
In Stock. Ships in 5-7 Business Days.
Product Description:
This tea caddy is adorned with Flowers of the Four Seasons, namely orchid, bamboo, chrysanthemum, and plum blossom representing Spring, Summer, Autumn, and Winter, respectively. These flowers allude to the passing of time and the changes in nature. Orchid symbolizes integrity; chrysanthemum, nobility; plum, perseverance and bamboo, longevity. Each tea caddy comes with double lids to retain the aroma of tea leaves. Available in Small, Large & Extra large sizes. Please refer to Art No: 2451, Art No: 2452 & Art No: 2452XL. Gold plated range - Art No: 2451GP, 2452GP and 2452XLGP. 

Product Dimension: 260gms, 15.5cm H
Product price may vary based on shipping address. For the exact price, you may select the country you want to ship to at the top of the page.