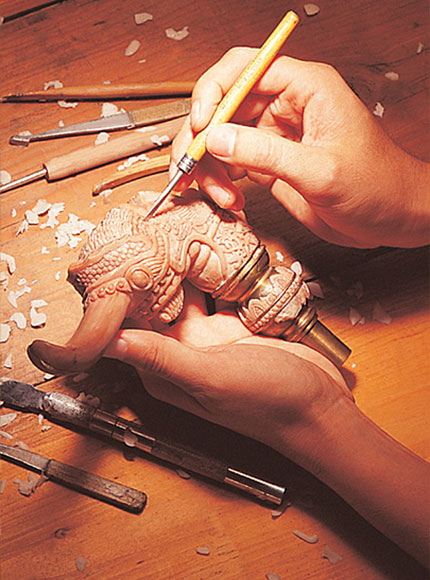 The Legacy of Tumasek Pewter
A fusion of age-old tradition and contemporary relevance
Founded in 1981, Tumasek Pewter has since established itself as a pewter manufacturer of international repute, placing on a pedestal, the passion for beauty and master craftsmanship in the unending quest for quality, perfection and distinction. Long hailed by an impressive portfolio of pewter conceptions and a workforce of multi-disciplinary experts from around the world, we have grown from strength to strength, a name synonymous with designs that express a sense of occasion and exuding splendour that is perfectly in harmony with functionality.
Mention "Tumasek Pewter", and the word "detailing" comes to mind – our meticulous focus to the finest and tiniest detail using time-honoured methods of pewter crafting. Every piece is inimitable in its intricacy and vivid accuracy in replicating life. Realism, liveliness and true-to-life expression discern our designs and make them genuinely one-of-a-kind.
Our ardent passion and ambition encompasses state-of-the-art technology to yield some of the world's most elusive and exclusive pewter inventions and collectibles – from renditions, visualizations, through to the execution stages.
Your highest expectations of pewter profoundly journeys this legacy.