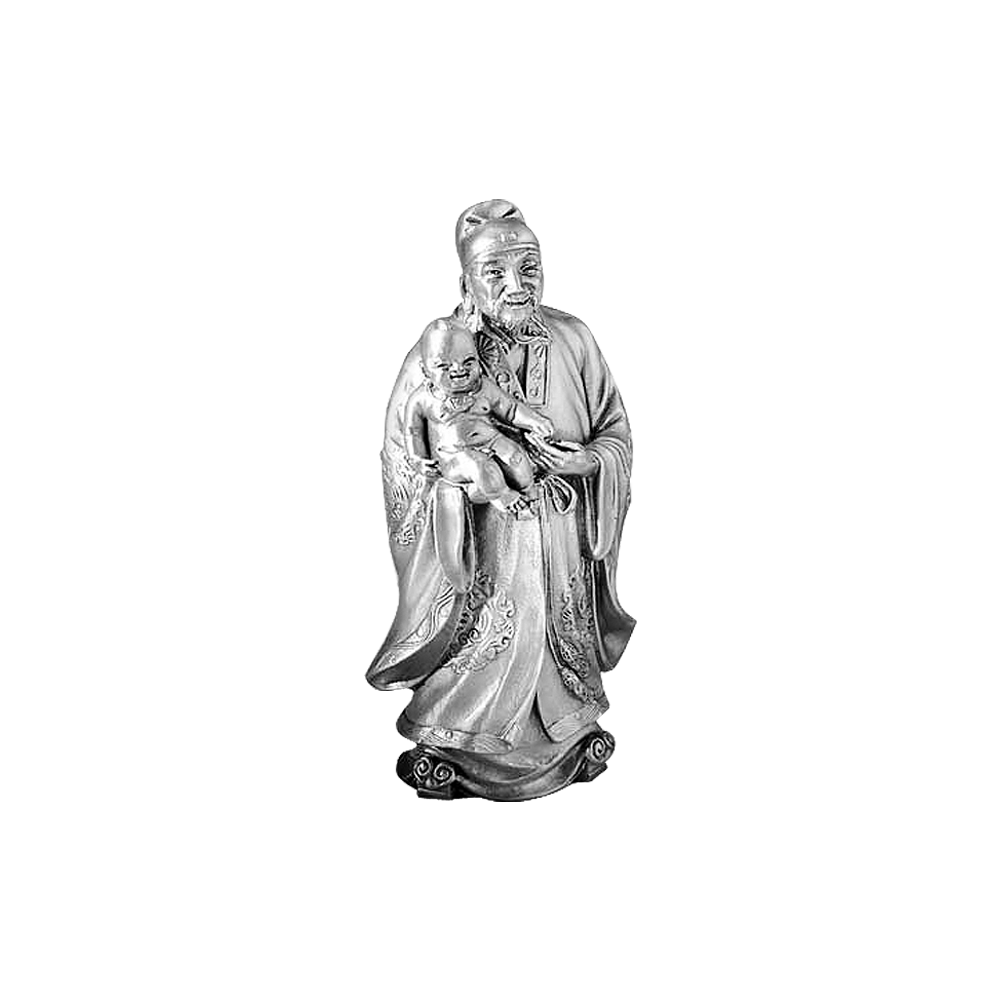 7237
Figurine - Fu
FREE SHIPPING Details
In Stock. Ships in 5-7 Business Days.
Product Description:
Inspired by the Chinese Three Star Gods of feng shui (aka Fu Lu Shou), this collection of figurines symbolize Good Fortune (Fu), Prosperity (Lu), and Longevity (Shou). The meticulously crafted Fu figurine is depicted in his scholar robe carrying a child. The child symbolizes the passing of good fortune to future generations.

Product Dimension: 18.2cm H
Product price may vary based on shipping address. For the exact price, you may select the country you want to ship to at the top of the page.